Servicing our Community the #CKway !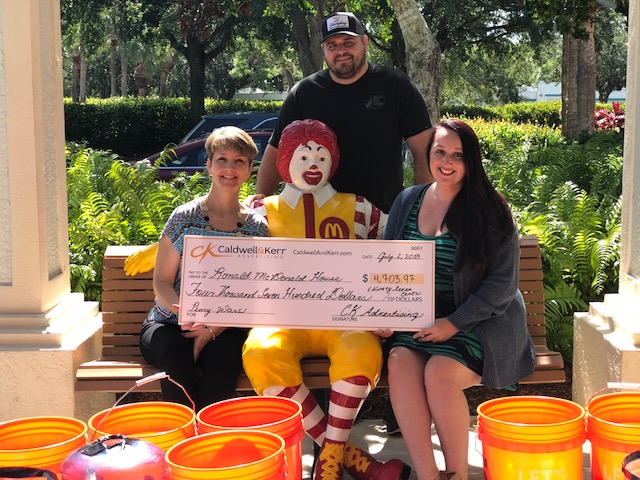 Muhammad Ali once said, "Service to others is the rent you pay for your room here on Earth." We, at CK Advertising, hold that belief dear to our hearts. Several times a year, we collect and donate to help those who are less fortunate than us.
During the month of April, CK Advertising went to war, putting department against department raising money for the Ronald McDonald House Charities of Southwest Florida, whose mission is to provide a place where families can stay while their children receive medical treatment, among many other services.
With the CK Penny War, all the departments within CK Advertising and its subsidiaries, DyGen and Ember Social, competed against each other to see who could collect the most pennies in 5-gallon jugs.
Part of the fun of the Penny War was allowing teams to drop other coins like nickels, dimes, quarters and even dollar bills of any amount into their opponent's jars, essentially cancelling out the amount of pennies they collected. This would then motivate teams to donate more pennies into their own jars and of course, retaliate by donating other coins and larger bills into other jars — raising more money and adding to the fun!
The generosity of the 150-plus employees who participated was incredible as over the span of the Penny War, we collected more than 700 pounds of coins – and this total does not include the bills. After it was all counted, CK Advertising matched the total collected for a grand donation of $4,703.97.
"We are thrilled and very thankful for CK Advertising's generous donation," said Amy Blanco, marketing Director of Ronald McDonald House Charities of Southwest Florida.